Our Culture
Building a strong and thriving culture is up to each of us.
It's an important part of every role at Catalina, and one that we take to heart.
Our potential is powerful – unstoppable - when we work together in an organization where we bring our best – our whole selves – together for the sake of our customers, communities, and each other.
Our guiding principles
We are guided by a mission, vision and set of core values that sets the stage for us to win in the market.
Our Mission
Converting shoppers into buyers, and buyers into loyal fans.
Our Vision
Transforming data into insights, and insights into action through a seamless consumer experience that drives results.
Our Values
Be a trusted partner: Act with integrity and positive intent
Focus on the customer: Keep the needs of customers and shoppers front and center
Act like an owner: Think holistically about how your role helps fulfill our mission
Be innovative: Share and scale the best ideas
Strive for simplicity: Add meaning and eliminate complexity
Invest in people: Enable personal and professional growth
Our Greatest Asset
Catalina has a longstanding history of rich data assets and strong customer relationships. But what we are most proud of are the amazing people that make a difference for us every single day. We strive to ensure they are supported and engaged even before their first day and then through every step of their journey. While the collective focus is to win in the market, we also recognize the importance of and heavily invest in individual achievement and growth.
FUTURE OF WORK
We are so thankful to our employees who have shown incredible resiliency, passion, productivity and performance through what was an extraordinary 2020! Technology allowed us all to remain connected and focused on driving the business forward so that we could serve our customers well while strengthening the heart of Catalina's culture by creating meaningful new personal connection points and continuing to prioritize community outreach. Given the hard work, dedication and proven success in a remote work environment, the leadership team has committed to redefining the Future of Work at Catalina. What does this mean? Employees who desire to do so will benefit from the flexibility to continue working remotely for the foreseeable future. Our offices and workspaces across the country will remain open and ready to welcome team members for in-person collaboration when they need to connect with your colleagues or customers.
Buddy Program
and Mentorships
The Buddy and Mentorship programs serve to punctuate Catalina's commitment to invest in our people by leveraging the unique skills and abilities of our talent to unlock the potential of another by enabling growth, fostering development, and inspiring confidence. Buddy support from Day 1 provides an important onboarding resource to our new employees by partnering them with a current team member to help segue their speed to productivity. But we don't stop there. As you grow your career at Catalina, formal mentorships are available and designed to continue that support by broadening business perspectives, encouraging collaboration and nurturing achievement of professional goals.
Learning &
Development
Every employee at Catalina has access to a wealth of learning and development programs aimed at emerging core skills, industry knowledge, technical competency, and the soft skills necessary to be successful in a collaborative, customer obsessed, and team-centric environment. This learning and support starts on Day 1 with our interactive New Hire Orientation but the onboarding welcome mat doesn't stop there. We host a dynamic event for new associates called Catalina Day. In a nutshell, this serves as a deep-dive into our business, cross functional partnerships, and most importantly the Catalina Culture. The Learning and Development team also provides a robust offering of At-Work-Enrichment (AWE), online, and curated on-demand leadership content is available to all employees. Further, LEAD On is a full year cohort-program that prepares high-potential employees for future leader-based roles. By leveraging insights from formal performance discussions and succession plans followed by a thoughtful nomination process, LEAD On delivers leadership tracks aimed at accelerating the skills required to become leaders of people, of teams and of business units. At Catalina, there are opportunities to learn and grow from day one and throughout your entire career journey.
Thinking Differently, Together
At Catalina, we believe that diversity, equity and inclusion fuel individual and collective success. We are focused on creating a safe, high-performing culture cultivated and sustained by team members who consciously: assume positive intent, celebrate authenticity, value equality and create opportunities for individual growth and advancement. Our board-run Diversity, Equity & Inclusion Council steers the focus, communications and consistent employee touchpoints ensuring that the feeling of belongingness is always front and center.
Learn more about our Employee Resource Groups.
B.E.N. black
employee
network
Our mission is to support black employees personally and professionally, while facilitating connection between this group and Catalina's senior leadership team.
Vision Statement
By sharing this perspective, our vision is to help Catalina create a work environment where black employees are heard, respected, and valued.
ALLYSHIP
We foster an environment of allyship where all Catalina team members can choose their level of involvement - actively share their ideas and perspectives or chose to simply listen and learn.
Lifting HER
(Hearing.
empowering.
raising.)
Through mentorship, personal development, networking, and advocacy, the Catalina employee-led Lifting HER (Hearing. Empowering. Raising.) employee resource group creates opportunities to equip and empower women to understand and realize their full potential so that they can make a difference in and outside of Catalina.
Vision Statement
We are focused on creating opportunities to equip and empower women to understand and realize their full potential, so they can make a positive impact inside and outside of Catalina
ALLYSHIP
We foster an environment of allyship where all Catalina team members can choose their level of involvement - actively share their ideas and perspectives or chose to simply listen and learn.
Pride network
The PRIDE Network, also employee-led, is a resource group for LGBTQ+ employees and allies which strives to foster a safe environment where people are supported and encouraged to thrive professionally, personally and in the community. By developing better leaders at work, we can be better leaders in the community.
Vision Statement
It is the vision of PRIDE to cultivate a workforce that promotes professional opportunities and supports a culture that produces and maintains thriving LGBTQ+ employees and Allies. PRIDE places an emphasis on recruitment, retention, membership, networking, events, professional/personal development, and community involvement in the Catalina Marketing workforce.
ALLYSHIP
We foster an environment of allyship where all Catalina team members can choose their level of involvement - actively share their ideas and perspectives or chose to simply listen and learn.
DE&I VIRTUAL
LUNCH GROUP
Held every Thursday during the lunch hour, our DE&I Virtual Lunch discussions provide a weekly forum for all interested employees to engage in a platform of unfiltered dialogue. The topics and subject matter vary week to week and lead to incredibly insightful and thought-provoking conversations. This group, all employee-led, provides a place for everyone to engage at their own comfort level, seek first to understand, and then be understood.
Inspired to Give. Empowered to Act.
Catalina understands that we are a part of something bigger and we are proud of our long history of investing in the communities in which we serve.
Catalina
charitable
foundation
The Catalina Charitable Foundation began with a vision to improve the quality of life across communities located in the greater Tampa Bay area.
MISSION:
The Foundation is committed to providing financial support to community programs furthering our vision of life improvement by means of knowledge and technology.
We empower our employees to engage with organizations and programs that embody the continuous improvement of our community.
OUR VISION:
We believe knowledge and technology can lead to the improvement of life as well as our community.
Other: Employees receive up to $500 match on qualifying charitable contributions.
Catalina Care
Team
The Catalina CARE team - established in 1996 - is an employee-led charitable organization with a focus on five charitable pillars:
Enhancing the HEALTH of our families and communities
Preserving the ENVIRONMENT and ANIMALS for today and future generations
Giving to HUMAN SERVICES to help those who are in need or less fortunate
Supporting STEM/EDUCATIONAL initiatives to strengthen our communities
Supporting DIVERSITY, EQUITY AND INCLUSION in our workplace and communities
Catalina
Scholarship
Program
We value education and are proud to support Catalina employees with our awards and needs-based scholarship program. Employees can apply for $2500 scholarship for college-aged children and 1 out of every 4 qualified applicants will be selected. The funds can be used for any college fees and can be renewed up to 3 times, or until the completion of a bachelor's degree whichever comes first.
Catalina's 2022 Scholarship Program Recipients:
Laila Meyer

Daughter of Yves Meyer

Analytics

Tyler Arnold

Son of Dawn Arnold

Technology
Our People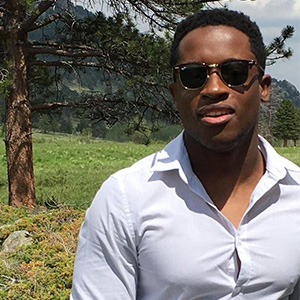 How would you describe Catalina's university presence and internship opportunities and benefit to you?
There were hundreds of companies participating in my university's career fair last year. Catalina stood out among the crowd because of the wide range of roles available across the tech and business spaces and the focus on helping interns to develop in areas they are genuinely interested in. Throughout my ten-week Cloud Engineering internship, my team made it their mission to make me feel welcome, empowered me to work on projects that I was genuinely interested in, share their wisdom and ensure that I got hands-on experience with the latest cloud technologies. By the time my internship was finished, I gained a Microsoft cloud certification, valuable experience, and insights into how a fast-growing technology company operates. The decision to stay with Catalina as a full-time employee was an easy one.
– Torrey, Cloud Engineering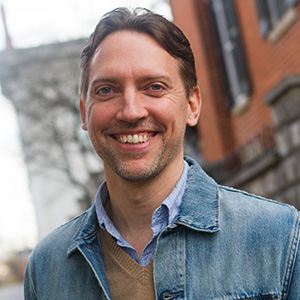 How does Catalina's Future of Work flexibility benefit employees?
It adds an element of freedom to your role. Everyone's lives are built differently, and how one person manages their personal and work lives could be vastly different from another's. Whether from home or the office, whether early in the morning or late at night, or whether it's your child or your dog that has a cold and needs attention, the flexibility of Future of Work allows for everyone to do what's right for them as they deliver their role for the company.
– Clay, CPG Omni Channel Solutions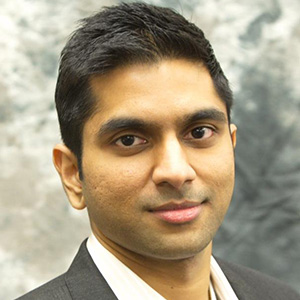 How has Catalina supported your growth and development both personally and professionally?
I have been at Catalina for the better part of four years and I can honestly say that I still learn something new every day. The needs of the business have changed quickly during my time here and so have my roles and responsibilities. Credit to leadership for the opportunities that I have been provided. It is constant professional and personal growth alongside a group of smart and highly talented colleagues. Choosing Catalina has really been a career-defining decision that I would make over and over again.
– Sri, Finance