Overview
A rich digital and data playground where you can apply your analytics talents—that's what you can expect to find on the Data Science and Analytics team at Catalina. Here, you will proactively generate impactful, sustainable technology solutions to gain deep insights into purchasing behavior. As part of a dynamic team, you will be challenged and supported as you drive insights that can't be found anywhere else.
Full Time
Travel: Occasional
Success Profile
What makes a successful Data Science and Analytics employee at Catalina?
Review the top traits we're looking for and see if you're the right fit.
Analytical 10
Results-driven 9
Digitally Savvy 9
Communicator 8
Critical Thinker 8
Strategic 7
Traits are on a scale of
0
to
10
Additional Traits
Insightful
Logical
Organized
Persuasive
Practical
Proactive
Problem-solver
Curious
Benefits
Health Insurance

Retirement Plans (With Match)

Continuing Education

Family Support

Flexible Time Off

Healthy Work/ Life Balance
Quote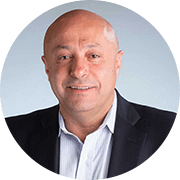 Catalina is such a great place to leverage data science. Our shopper data is vast and granular, and our clients face an increasingly competitive landscape. The opportunities to help are endless.

Wes Chaar, PhD, Chief Data and Analytics Officer
Job Description
Data Analyst
Job Number R0001453 Posted On 12/13/2019 Location Boulogne-Billancourt, Île-de-France Region
Tu es attiré par l'univers de la grande consommation, tu aimes l'analyse et le travail en équipe ? Cette annonce est pour toi !
Notre mission chez Catalina ? Etudier au quotidien le comportement de 90% des foyers français soit 25 M de personnes.

Grâce à cette connaissance unique des comportements d'achats, Catalina développe les ventes et la fidélité de ses clients enseignes (Carrefour, Monoprix, Intermarché, Système U…) et industriels (Mondelez, P&G, Coca-Cola, L'Oréal…)

Nous identifions les consommateurs les plus stratégiques et adaptons une communication personnalisée, via le media le plus approprié : Web, Mobile, Instore
Notre tribu ? Nous sommes une entreprise américaine de 1200 salariés présents dans 7 pays.
En France, ce sont 280 collaborateurs unis par un esprit de performance, passionnés par leurs métiers et accompagnés au quotidien pour relever des challenges innovants.
Au sein du pôle Analytics, et intégré(e) dans une équipe de 9 personnes dédiée aux marques de grande consommation, vos missions consistent à :
• Prendre les briefs auprès des équipes commerciales sur les enjeux et problématiques clients
• Mettre en place des opérations de marketing direct : construction du plan de ciblage et mise en place de témoins
• Extraire, analyser et interpréter les résultats des campagnes de marketing direct
• Proposer des recommandations de ciblage et d'analyse pour apporter une valeur ajoutée aux clients
• Participer à la réalisation des supports de présentations client
• Participer à des workshops avec les équipes commerciales et, ponctuellement, à des rendez-vous client
• Réaliser des projets d'études statistiques (par exemple, segmentations et scoring)
• Challenger et optimiser les process et programmes Analytics existants
De formation supérieure en statistiques (Bac+3 à Bac+5), vous bénéficiez d'au moins 2 à 3 ans d'expérience idéalement dans le domaine des études marketing, et d'une expérience de travail sur des bases de données à forte volumétrie.
• Vous avez une parfaite maîtrise de SAS (SAS Base / SAS Stats) et des procédures SQL
• La connaissance de Python et de Power BI est un plus
• Vous connaissez les techniques statistiques appliquées au Marketing Direct : échantillonnage, mise en place de témoins, analyse des résultats, bonne connaissance des techniques de segmentations et de scoring
• Vous êtes capable de vulgariser votre discours auprès de vos interlocuteurs (équipe commerciale, marketing, clients…)
• Votre anglais est opérationnel
Dynamique et curieux(se), votre rigueur, votre aisance relationnelle, votre sens de l'initiative ainsi que votre autonomie vous permettront de vous intégrer rapidement dans notre structure.
Apply
View Saved Jobs
Recent Jobs
You currently have no Recent Jobs
Facts:
end-to-end omni-channel solution
650M shopper IDs Globally
80,000 category specific brand insights
35+ year high performing ROI